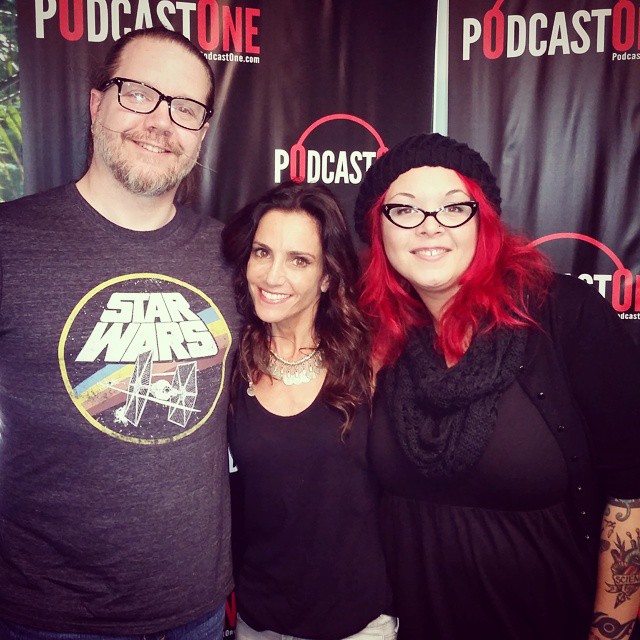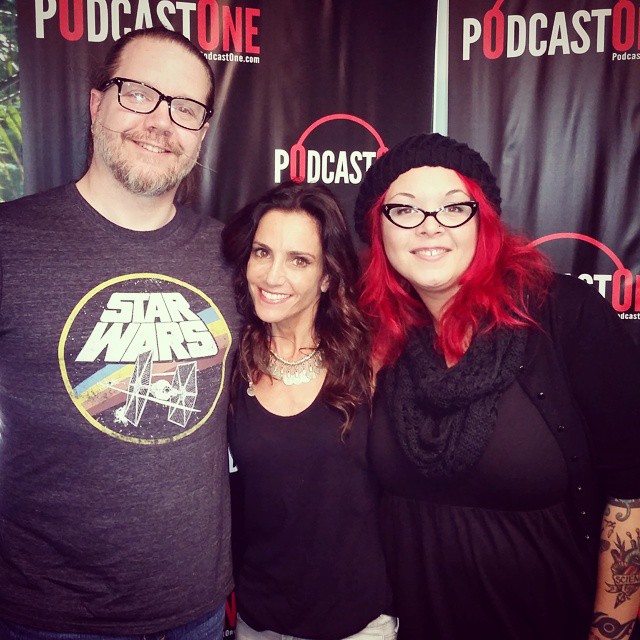 Our trip to LA was great! Ken and I taught an exciting electrosex class at Hustler Hollywood, an epic edge play class (with a live demo scene that was SO FUN!) at Stockroom University, and lectured to UCLA med students about alternative sexuality and fetishes. We also appeared in a documentary about porn (look for it in early 2016!) and did some secret squirrel Sex with Sunny Megatron stuff (no worries, when we get word on if/when season 2 you'll be the first to hear!).
Ken and I also popped in the studio to record a Sex With Emily podcast! Take a listen! Here's the episode description:
"On today's show, Emily welcomes super-sexologist couple Sunny Megatron and Ken Melvoin-Berg, creators of the popular Showtime series "Sex With Sunny Megatron." These sex-educating pleasure advocates are experts on BDSM, alternative sex styles, and all kinds of kink, and are more than happy to share their knowledge. Emily, Sunny and Ken share tips on how to expand your sexual scope and explore fun new ways to get freaky!
Are you looking for something new and fun to spice up your life? Are you stuck in a sex rut? Have you reached a pleasure plateau? Sunny shares how she found excitement, pleasure, and even her husband Ken in the fetish world, and how it changed her life forever. Find out what a "munch" is, learn the wonders of prostate play, and get clued in on ultimate blowjob hacks from three renowned sex experts all at once!

Sunny and Ken also help Emily answer emails from a couple loyal listeners. They give some great recommendations for female-friendly erotica and gentle kink. The three also dish out expert advice on choosing the right lube for you, no matter what your lubrication situation may be.

Are you interested in exploring alternative sex styles? From clown sex to balloon bondage to the psychology of a blowjob, you can find it all (and more) in this exciting episode of Sex With Emily!"
BONUS!  Here's a video we shot right after the podcast:
[youtube]https://www.youtube.com/watch?v=9smC4q1uCqY[/youtube]
https://sunnymegatron.com/wp-content/uploads/2015/06/sunny-megatron-sex-with-emily.jpg
640
640
Sunny Megatron
https://sunnymegatron.com/wp-content/uploads/2019/12/Web-banner-Sunny-Megatron-2020-1.png
Sunny Megatron
2015-06-01 23:53:42
2015-06-09 00:48:22
Sunny & Ken on Sex with Emily Podcast!