Description
If you like to get both a tickle and some serious power in the same toy, then the Power Play Flickering Vibe may be just for you! Like pretty much all the toys that try to replicate what a human tongue can do to, this is no substitute, BUT it is a great sensation that you can use in a teasing way or a more intense application. So for external vibrating fun, we think this here vibe has a lot to offer.
Runs on 4 AAA batteries. Three speeds
Product description via Early to Bed.
 10% off everything from Early to Bed** with discount code SUNNY at checkout
**excluding Lelo & binders
---
Sunny's Recommendation
I love this external vibrator because it gets the job done with no muss and no fuss. It has 3 stationary speeds– a steady vibration at low, medium, and high. It's mighty powerful too, especially for a battery operated sex toy (4 AAA batteries). The Flickering Tongue is buzzy and what I like to call "pinpointy," meaning it allows enough precision to drill down on one particular spot on my vulva or clitoris. That's the type of sensation I crave so it's perfect for me.
The Powerplay Flickering Tongue is also easy to hold, small enough to use during partnered sex, and exceptionally inexpensive. Not bad for a powerful, silicone toy!  If you like buzzy, "pinpointy" power that won't break the bank, look into adding the Powerplay Flickering Tongue to your collection.
If you are new to vibrators and aren't sure what type of sensation you prefer, check out the Silicone Butterfly Kiss becasue it offers a wider variety of sensations.
Read my full written Powerplay Flickering Tongue review and watch my video below for more info.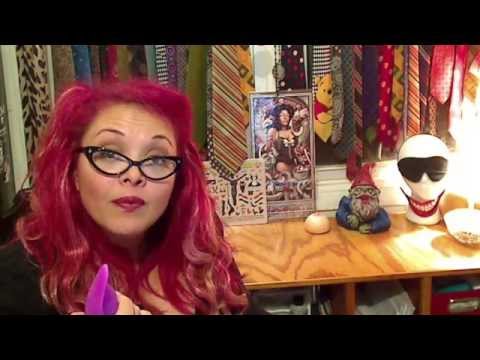 If you'd like to know more about my affiliate relationships please read my post, "What's an affiliate?"