Description
Made of top-grade stainless steel, this gorgeous device is great for doing your kegel exercises as well as for pure, sensuous fucking.
7 1/2″ x 1 1/2″ at widest point.
Product description via Early to Bed

10% off everything from Early to Bed** with discount code SUNNY at checkout
**excluding Lelo & binders

---
Sunny's Recommendation
Everything about the Njoy Pure Wand is pure genius! It's versatile too! In addition to being perfect for g-spots, it can also be used anally for prostate massage. Additionally, it can double as a kegel exercise barbell. We've even used it in BDSM for heavy impact play for hitting the meaty part of the butt– it feels like a good punch (Only attempt this is you are experienced with impact play. Hitting someone improperly with a Pure Wand can cause injury). The Pure Wand is also an amazing prostate massage toy– one of Ken's favorites and I talk a bit about how to use it that way in the videos below. Lastly, it's perfectly suited for temperature play– just let it soak in cool or warm water.  Cooled down or warmed up you can use it for insertion or rub its 3 pounds of silky stainless steel across the body for sensation play.
This is the toy I and most other sex educators recommend for g-spot play and squirting. While no one toy works for everyone, this one has a pretty amazing track record. Statistically the Pure Wand is the best g-spot toy out there, period.
Below are two videos. The first  with the creator and owner of Njoy, Greg DeLong. In it Greg talks with Ken and I about how he came up with the design for the Pure Wand.
The second video is my Njoy Pure Wand review from the Outside the Box webseries in 2012.*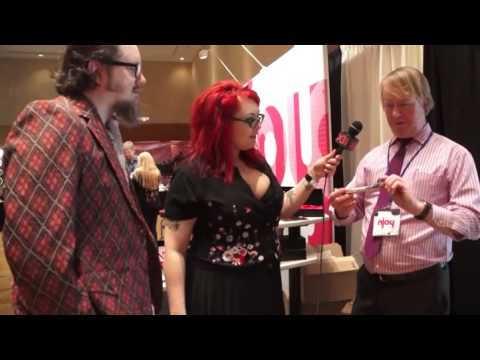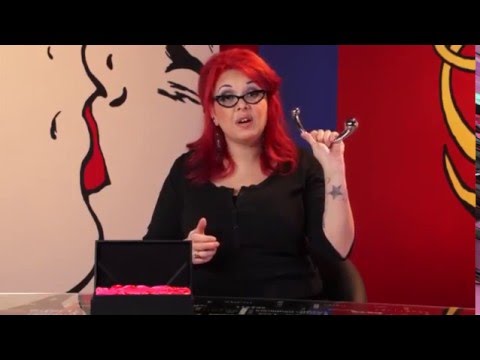 If you'd like to know more about my affiliate relationships please read my post, "What's an affiliate?"
*Content note for video #2– I want to acknowledge not all people with prostates are men nor people with g-spots women. My language has evolved from what is was a few years ago when this was recorded to be more inclusive of all genders.